From the late 18th century until the early 20th century, London shopfronts had striking colours many of which could be used in Seven Dials and Covent Garden greatly adding to the attraction of our streets and individual shopfronts, especially the many historic ones.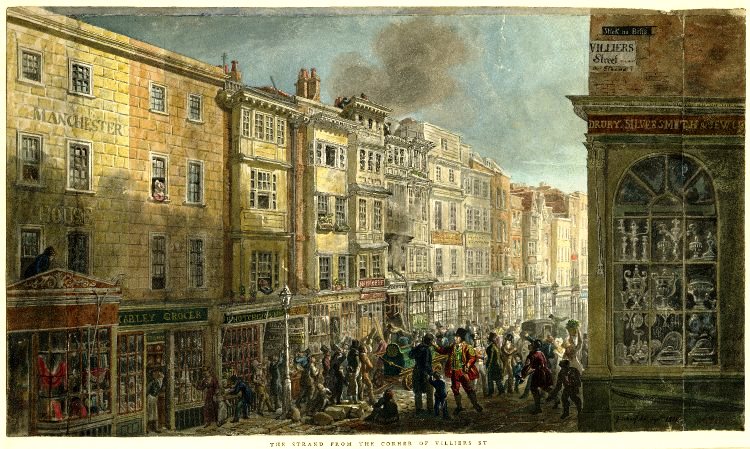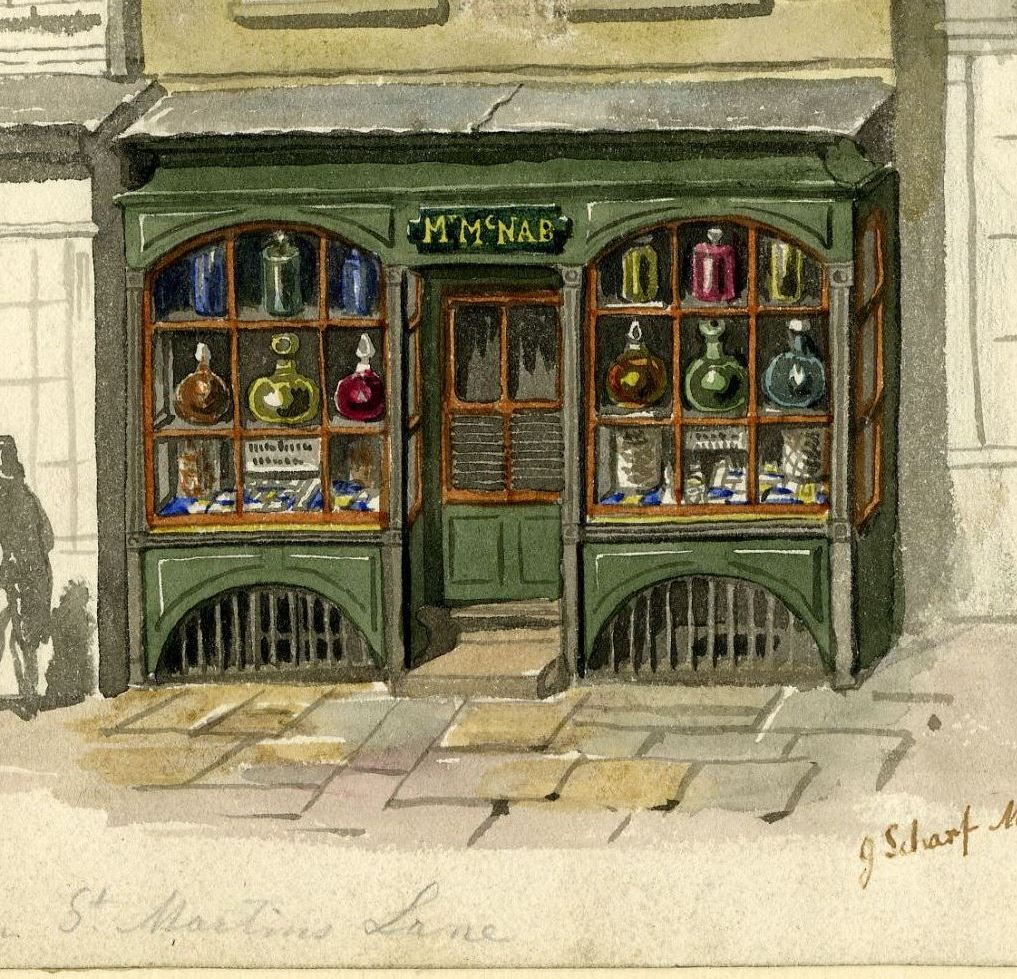 Please note that the colours illustrated are approximate and it is essential to try samples out first if planning to cover large areas. Our illustrations only give an approximate indication of colours, indeed paint charts are also approximate. Paints in the same colours vary according to finishes – from matt, to eggshell to gloss the same colour becomes darker.
Paint as a means of protection and, to a lesser extent, of identification has been in general use since the introduction of softwood in exterior joinery in the mid-seventeenth century. Over the years a wide range of interesting colours were developed, and it is these traditional colours which are recommended especially for the area's many historic shopfronts. Were such colours to be widely used within the Study area the streets would be more striking and individual traders would benefit. Many of these historic colours have a subtlety which eludes current pastel colours. Whether a major freeholder, a retailer or a resident, we hope this paint section will assist you in enhancing our neighbourhood to the benefit of all stakeholders.
If you wish to be historically accurate, some typical Georgian and Victorian shopfront colours are Lead White, Buff, Stone, Cream, Lead Grey, Olive, Spanish Brown, Chocolate, Purple Brown, Bronze Green, Invisible Green and Brunswick Green. They can be found in the ranges below. Many of the other colours in these ranges were for interiors, but might be considered for external use as many are striking, unlike modern pastels.
Below we illustrate some of these typical Georgian and Victorian shopfront colours, in this case from the Dulux Heritage range.
Typical Georgian and Victorian Shopfront Colours













Three colour ranges are recommended: Dulux's Heritage Colours, Little Greene's Period Paints and Papers & Paints' Traditional Colours.
Dulux Heritage
The Dulux Heritage Range was developed in the mid 1990s via research carried out by English Heritage with advice from Patrick Baty (the Seven Dials Trust's pro bono adviser) and Jenny Little. The original 1995 colours, illustrated below, were divided by period (Georgian, Victorian, Edwardian and Art Deco) and are all readily available. We use these charts as Dulux's current charts do not readily show these vibrant historic colours and their periods.
Dulux Customer Care Centre, ICI Paints, Wexham Road, Slough SL2 5DS.
Tel: 0333 222 7171 . Web: dulux.co.uk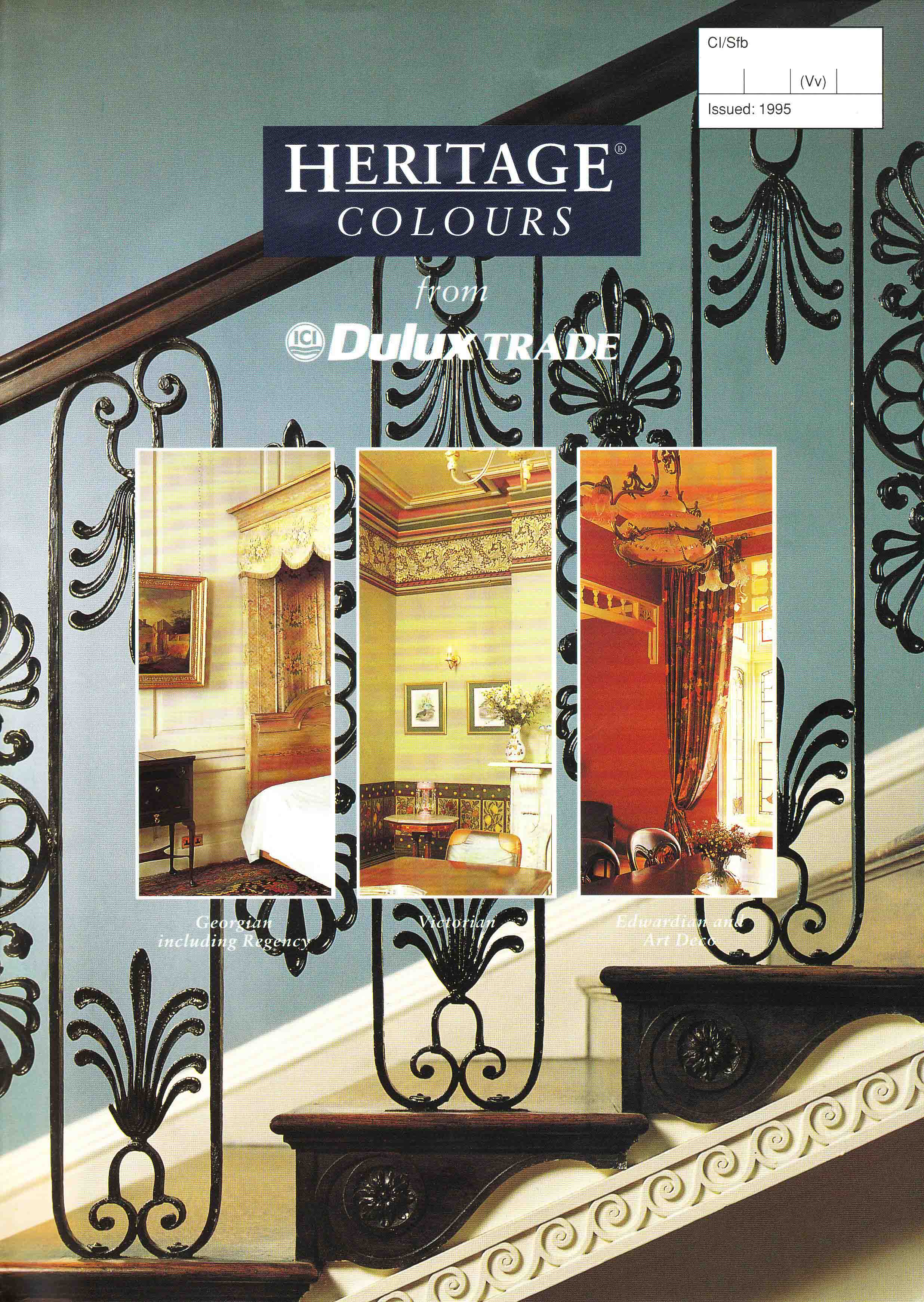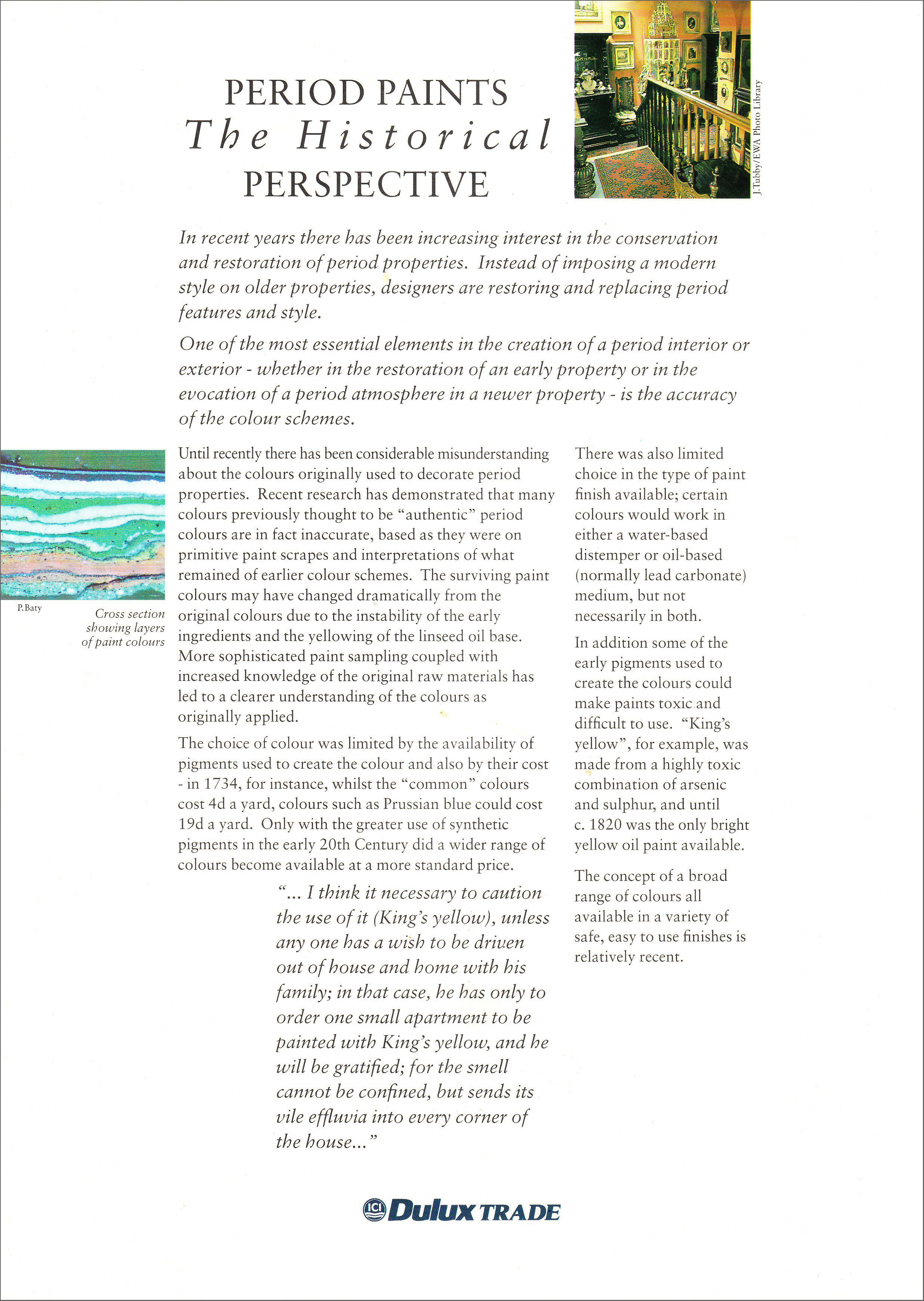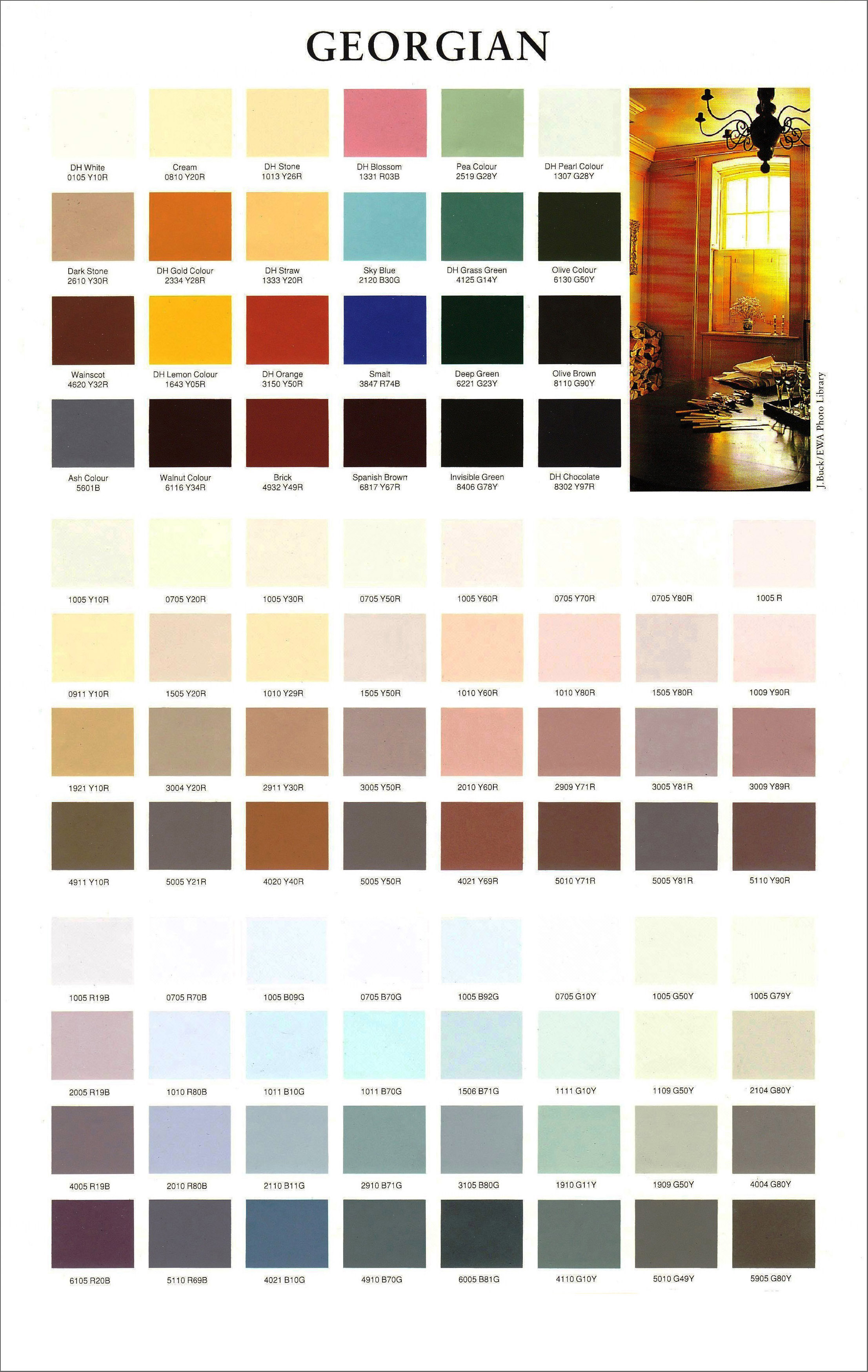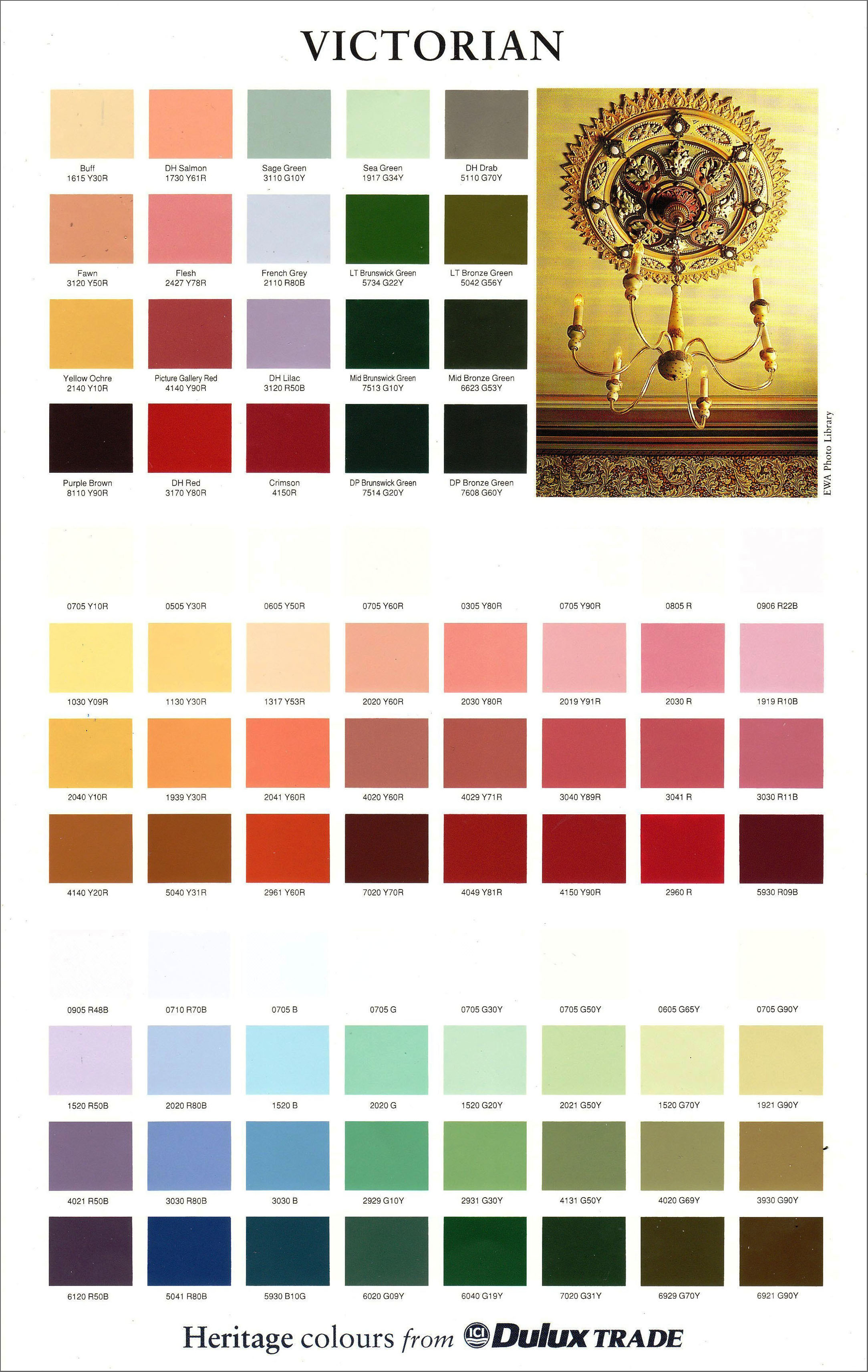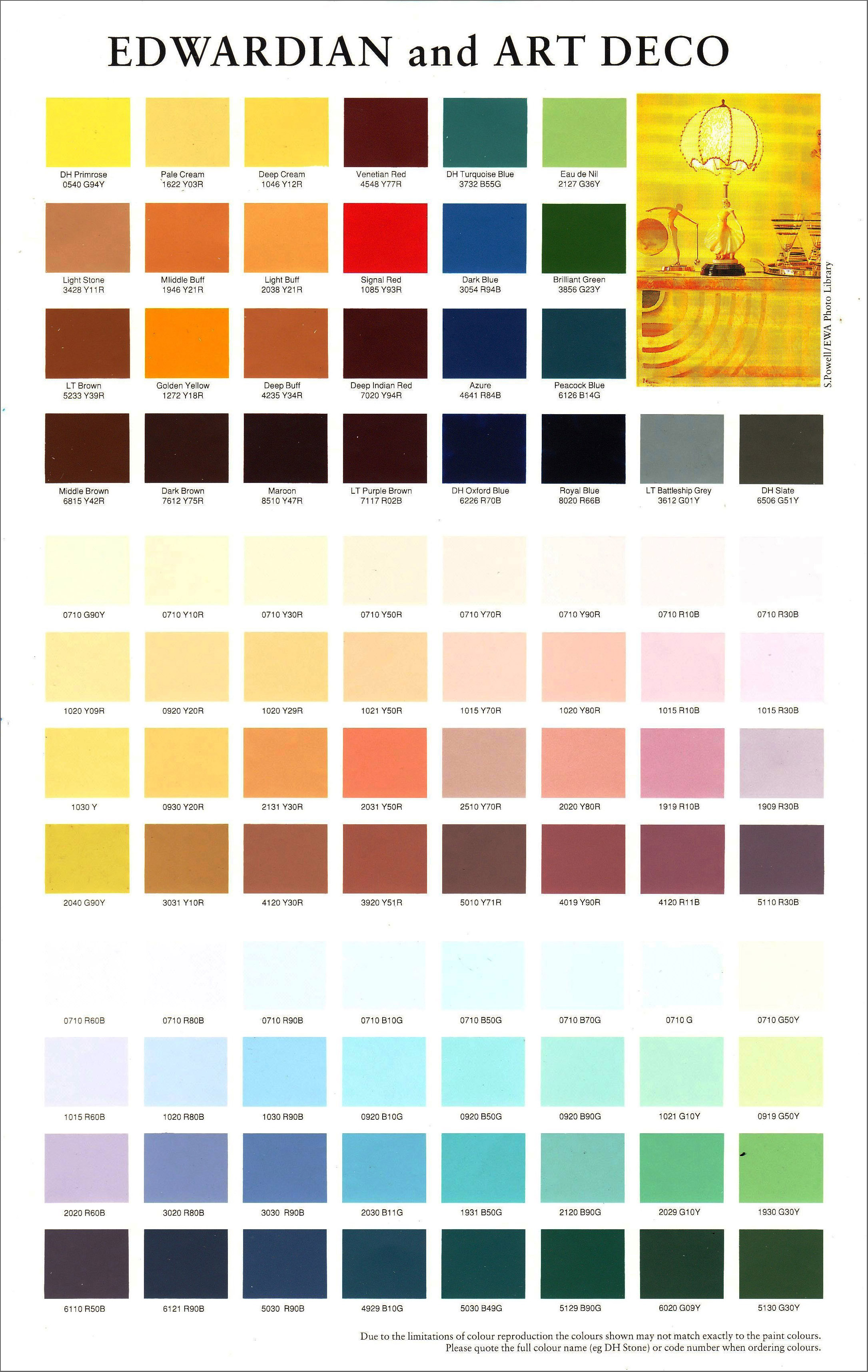 Little Greene Period Paints
Little Greene has an extensive range of well researched and striking historic colours. Below are some of their historic colours by period.
Little Greene Paint Company, Wood Street, Openshaw, Manchester M11 2FB.
Tel: 0845 880 5855 . Web: littlegreene.com
Georgian

Whitening
White Lead

Straw Colour

Cream Colour

Stone-Pale-Cool

Stone-Pale-Warm

Stone-Mid-Cool

Stone-Mid-Warm

Stone-Dark-Warm

Spanish Brown

Pearl Colour

Lead Colour

Dark Lead Colour

Olive Colour

Invisible Green

Chocolate Colour

Stone-Dark-Cool
Late Georgian (Regency)

Sky Blue

Light Peachblossom

Celestial Blue

Regency Fawn

Blue Verditer

Mid Lead Colour

Terra di Sienna

Yellow Pink

Pea Green

Green Verditer
Victorian

Bath Stone

Light Gold

French Grey

Portland Stone

Ashes of Roses

Bronze Red

Light Brunswick Green

Mid Brunswick Green

Dark Brunswick Green

Sage Green

Purple Brown

Light Bronze Green

Mid Bronze Green

Dark Bronze Green
1930s

Ivory

Light Buff

Middle Brown

Middle Buff

Bone China Blue

Beauvais Lilac

Eau-de-Nil

Turquoise Blue

Brilliant Green

Mid Azure Green
1950s

50s Magnolia

Orange Aurora

Canton

Shrimp Pink

Polar Blue

Pale Lime

Citrine

Marine Blue
Papers & Paints Traditional Colours
Papers & Paints is a family company. Specialists in this field for many years, they have carried out research for both of the above larger companies. They also offer a colour matching service. Their range of traditional paints is available on their website.
Papers & Paints, 4 Park Walk, London SW10 0AD.
Tel: 020 7352 8626 . Web: papersandpaints.co.uk