Progress to Date
Much has been achieved since publication of the first Renaissance Study in 1991. The Trust and partners have simplified and unified all street furniture based on the 'Golden Hind', symbol of the ancient Parish of St Giles, referencing the area's history. The area has been re-lit using the Trust's bespoke Covent Garden Lantern, crossing the borough border into Westminster.
There is still much work to be done on street surfaces. They remain discordant within the formal and historic Seven Dials streetscape, though the use of multi-coloured dressed setts pioneered in Monmouth Street has become the norm for wider Covent Garden as a whole.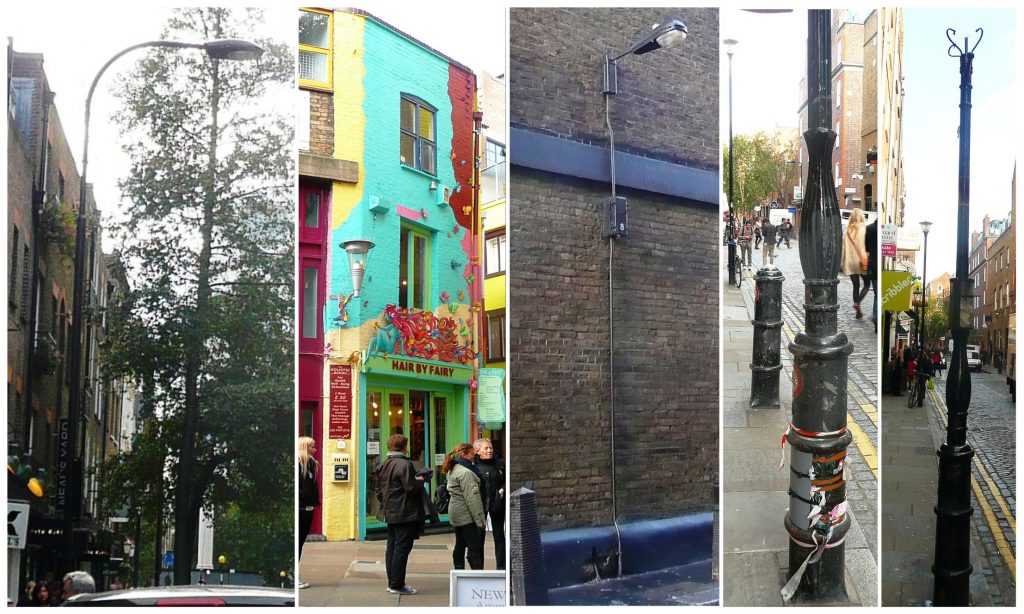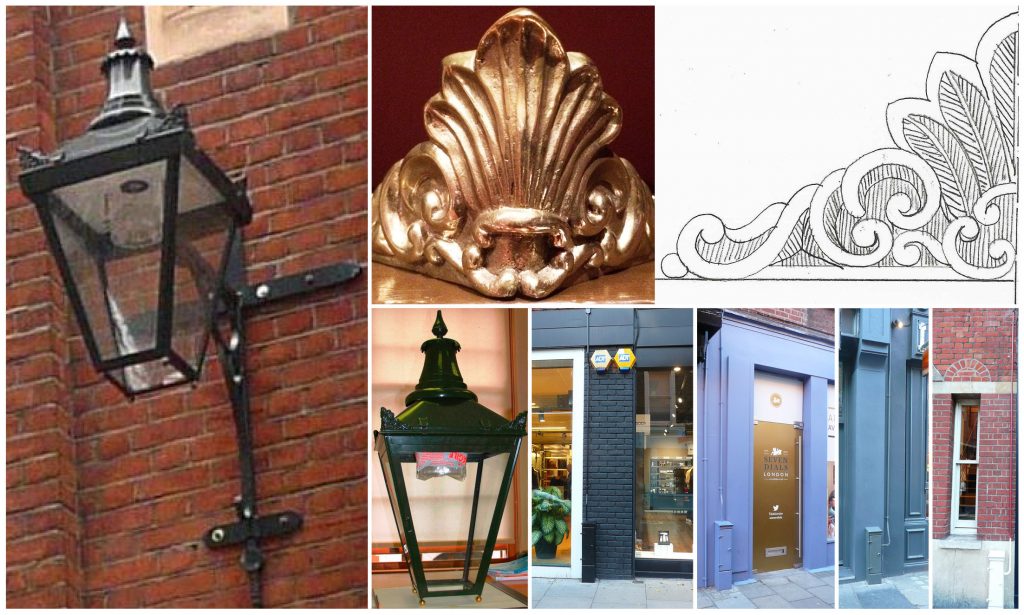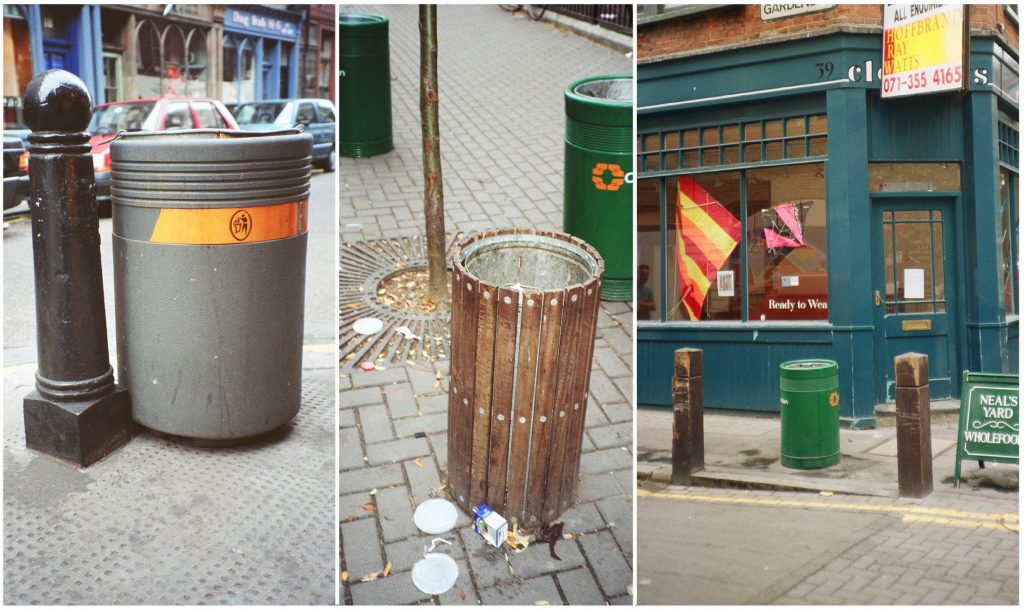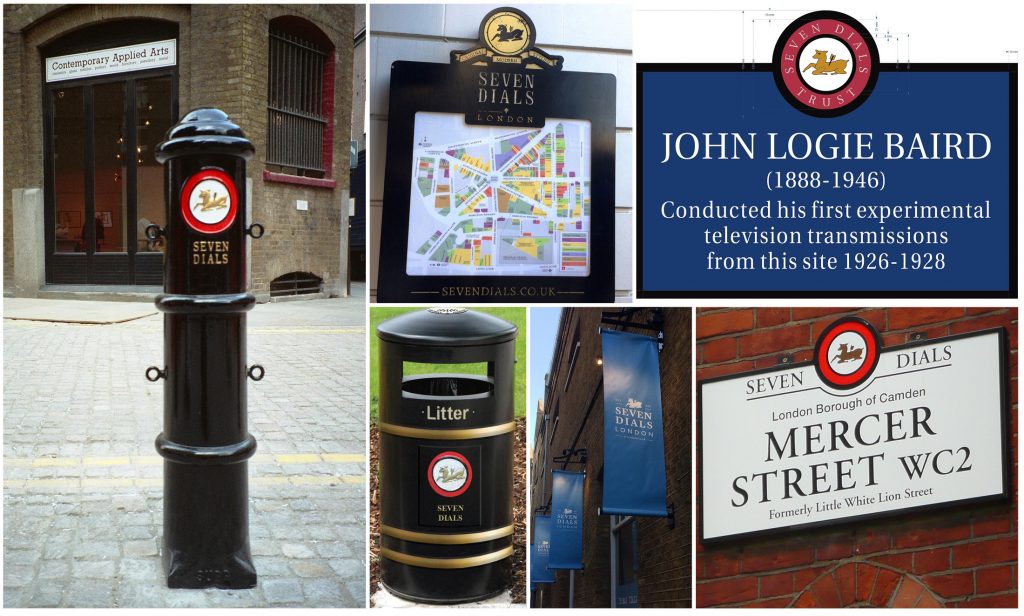 The existing streetscape – There is a great variety of materials, some no longer fit for purpose. Old setts too rough for people with disabilities, utility grade concrete pavers, painted kerbs and jarring tactile slabs, 'patio' scale square pavers in brick-bond pattern and a mixture of materials that should be unified within the formal townscape.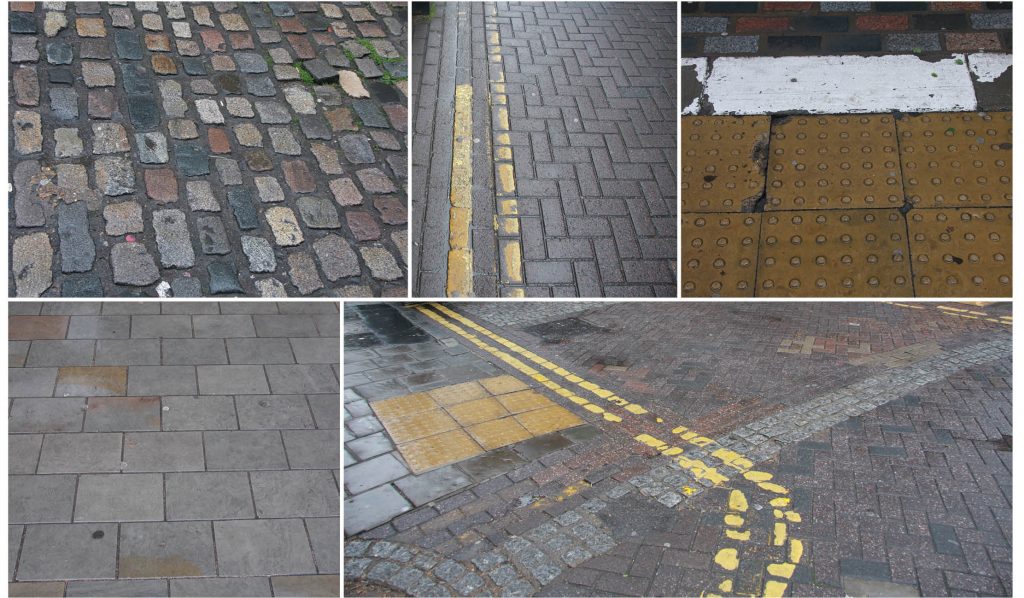 The streetscape harmonised – Materials to harmonise this formal townscape favour the following where inappropriate materials are expunged and a street renewed: five coloured sawn (flat) setts on the streets radiating off the Dials, or tumbled cobbles limestone paving, granite kerbs and resin bound infill to tree planting areas. Square pavers and setts preserved at the dials.
Sustainability, re-use of material that can be upcycled and access for people with mobility and sight impairments in particular may involve some compromises in character and texture within the overall framework. Old kerbs and rounded setts may need to be grouped and re-worked rather than thrown away.