Doors
Increasing numbers of Victorian and Georgian houses are being defaced by the replacement of original doors and windows by pastiche modern products which, however 'authentic' they pretend to be, help to ruin both the proportions and aesthetic appearance of a building and also reduce its sale value. Typical off-the-peg replacement doors have integrated fanlights and are constructed of varnished Filipino hardwood. These should never be used in any building of architectural interest. Doors should always be painted and properly constructed with moulded panels. Door frames and door cases are an important part of the whole door design, and they should be retained and repaired with the same care as the door itself.
In London, Georgian doors comprised six graded panels with the largest in the middle, the smallest at the top and the medium at the bottom. A particular idiosyncrasy of London doors is that, while the upper four panels are usually raised and fielded, the two lower panels are flush with inset bead mouldings. Where doors are renewed these characteristics should be copied. Every effort should be made to keep and repair old joinery, because it has characteristics that are almost impossible to reproduce and the wood is better seasoned than any reproduction will be.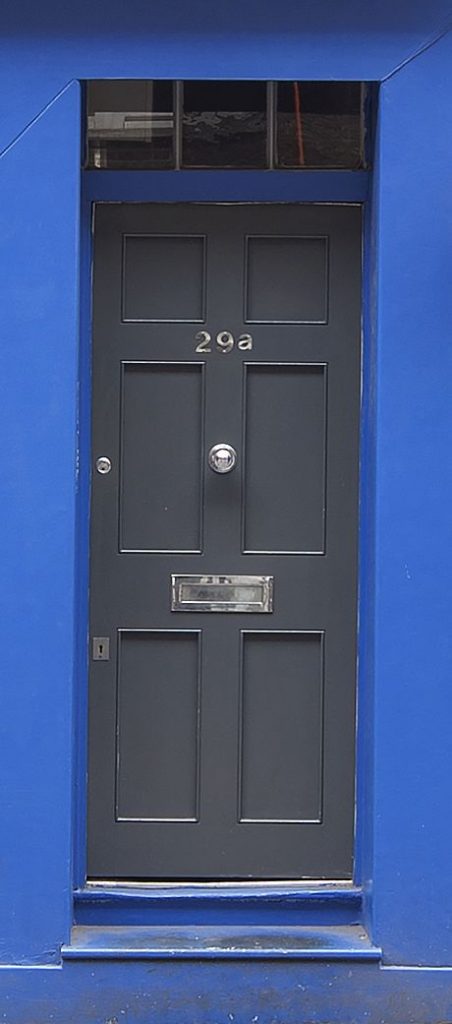 Many good original doors survive in Seven Dials, especially in Monmouth Street and Neal Street, and they are part of the special interest of the area. It is always better to repair an old architectural feature, as if it were a piece of antique furniture, rather than replace it with a lifeless reproduction. There are craftspeople who can repair doors and doorcases. Victorian panelled doors, unlike Georgian ones, usually have only four raised and fielded panels, sometimes with a flush bead mould in the centre of the door to give the impression that it is composed of two leaves. It is important to retain chronological exactitude when reinstating doors and not to place a Georgian six-panel door in a Victorian building. Though it is best to have joinery tailor-made, this is obviously expensive.
A similar approach should be applied to fanlights above entrance doors. When repairing or reinstating fanlights, care should be taken to integrate the glass with the glazing bars rather than sticking on fake mouldings to make a clumsy pastiche.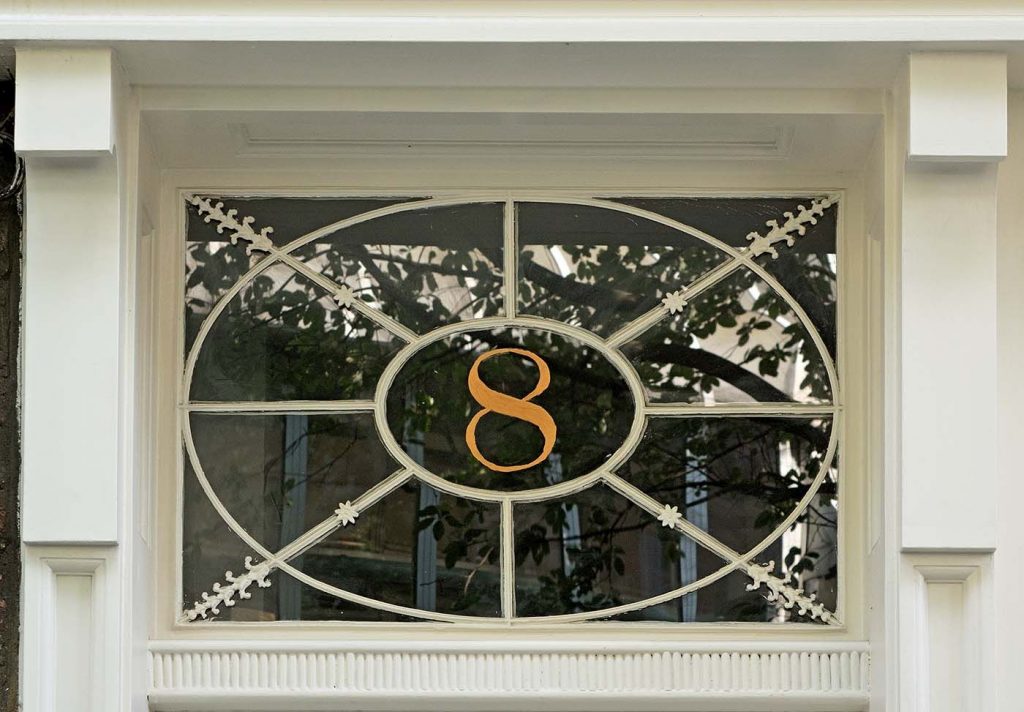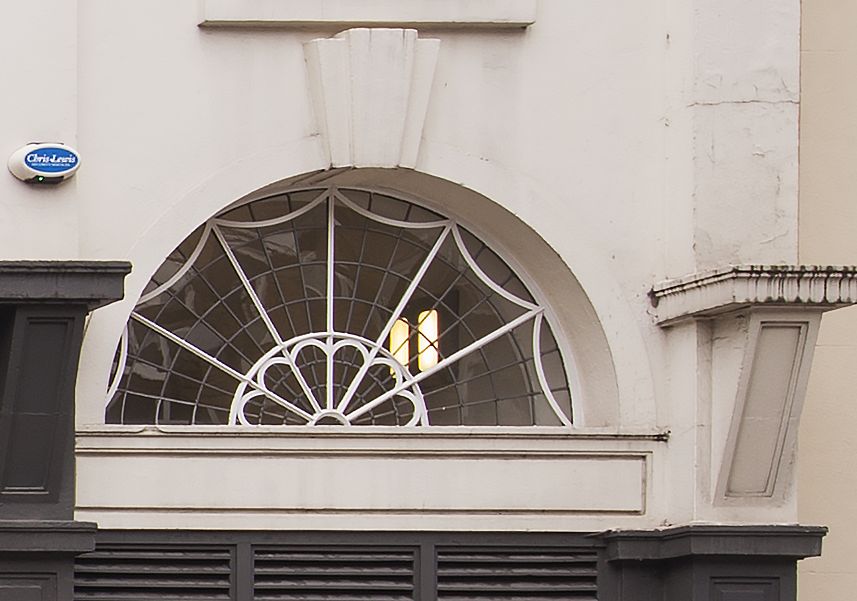 Windows
Six-pane, double-hung sashes with concealed sash boxes and thin glazing bars are the prevalent type of windows found on listed buildings in Seven Dials, as many of the houses were refaced in the 1790s. Georgian sashes do not have 'horns' (the little scrolled brackets at each end of the bottom rail of the upper sash intended to strengthen the frame). These 'horns' were a feature of Victorian sashes, made necessary by the use of heavier, larger panes of plate glass rather than the thin Crown glass of Georgian sashes.
Old window sashes are of historic interest and should be kept and repaired wherever possible. When renewal or replacement is unavoidable, the mouldings and proportions should be copied exactly from authentic patterns.
Concise, useful English Heritage (Historic England) guides are: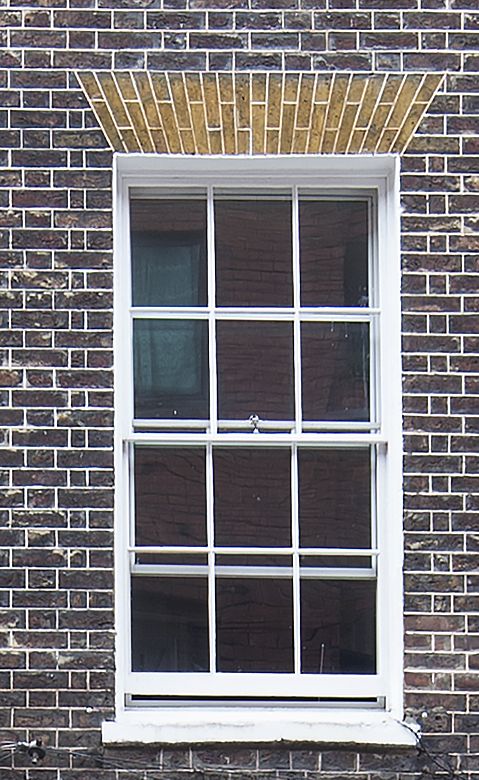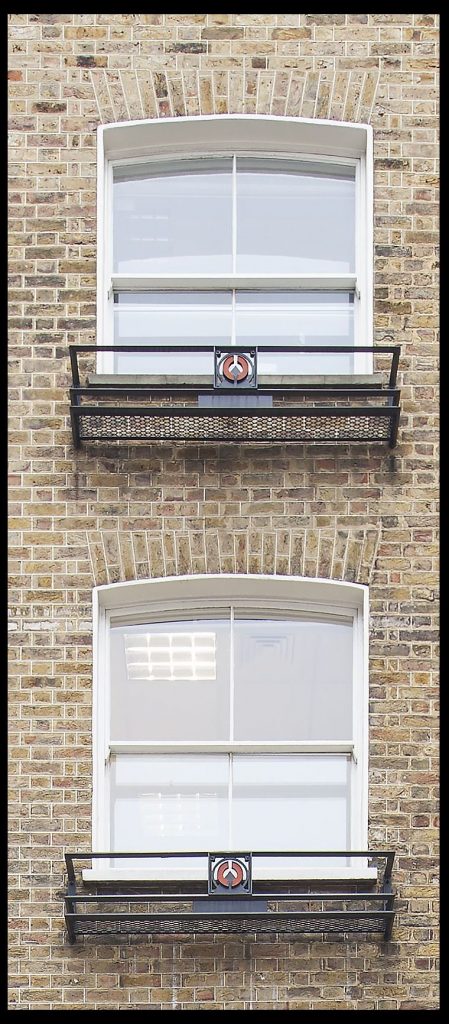 On the Covent Garden side, iron-framed industrial buildings such as the warehouses and former brewery buildings in Shelton Street, Earlham Street and Dryden Street have cast iron, rather than timber, window frames. Further information about the development of metal windows and their maintenance can be found in the English Heritage (Historic England) leaflet Metal Windows.