In the 1980s, as with the other street furniture, the area's lamp columns were a mixture of types with no unifying design or co-ordination. The Renaissance Studies had recommended façade-mounted lighting but, initially, the Trust was required to adhere to lamp columns for which the Seven Dials bollard was used as a base.
In streets with narrow footways, columns need to stand adjacent to the carriageway and the camber (curve to drain water to either side) often led to lorries hitting and damaging the lamps atop columns. The columns were also subject to graffiti, needed regular painting, and the access doors in the bases often got dislodged. They were a high-maintenance item.
The Trust set about dealing with these issues by forming a cross-borough partnership.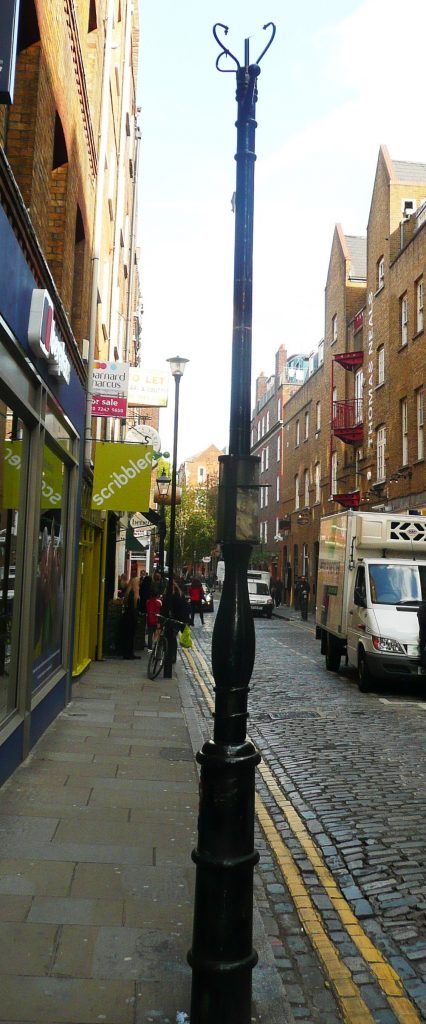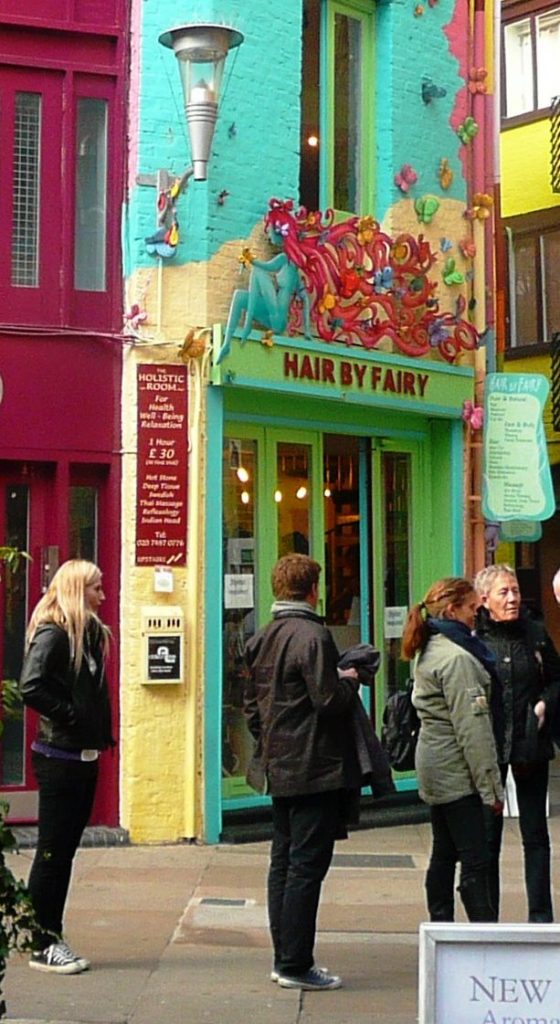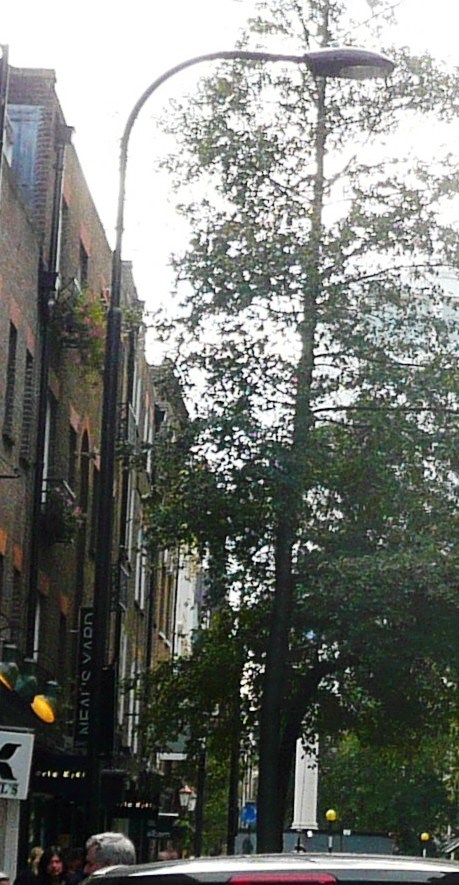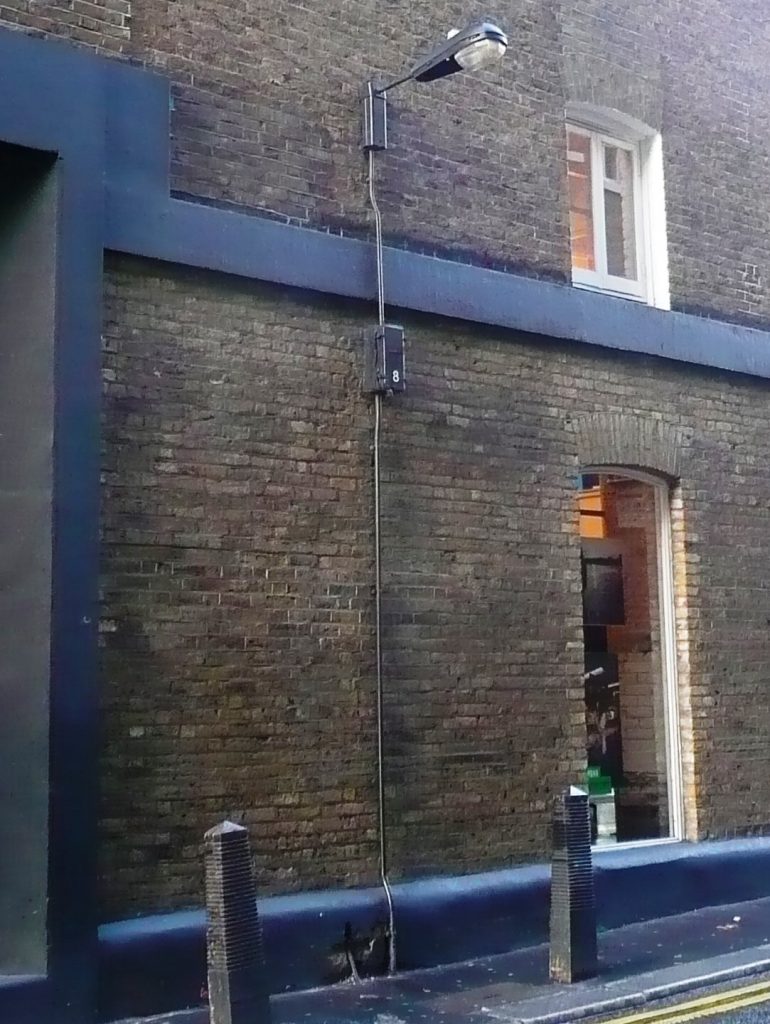 These pictures illustrate both the variety of columns and lanterns within a small area and the damage which occured, especially where columns sat next to the carriageway in narrow streets.